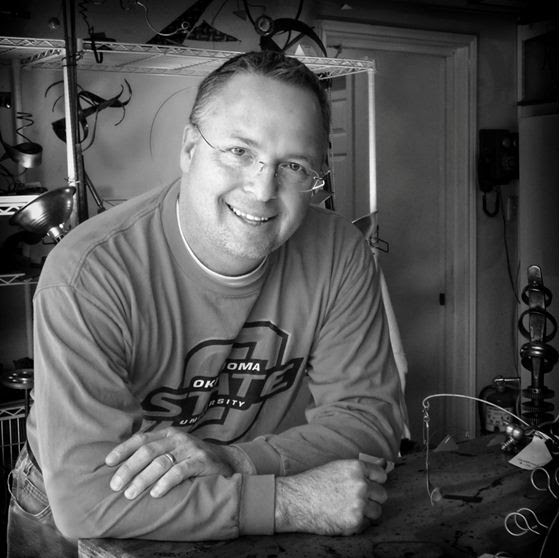 Daren Fagan is a Highland Village, Texas based artist who specializes in industrial fixed and kinetic sculptures. His work is a balance of masculine forms with delicate and often whimsical accents. Daren incorporates various forms of recycled steel, automotive and motorcycle components and found objects in his work. With no formal education in the Arts, Daren has evolved his style through experience, learning through creating.
Daren's work has been shown in numerous exhibitions at the MCL Grand Theater in downtown Lewisville.  His work has been on continuous display since 2012 at two galleries in Denton; the former Oxide Gallery and A Creative Art Gallery and Studio.  In addition, Daren's work is exhibited at Kammen Gallery in Sanger and Pomegranate Underground in Lewisville.
Daren's doing great things and if you want to keep up to date with the latest, check us out here!  Heck, Daren might even have an exhibit close to you.  If so, you should swing by and meet him.  
Medical City Lewisville Grand Theater will present sculptures and creations from local artist Daren Fagan as its main art exhibit…
The Keller Public Arts Program is pleased to present the Texas Sculpture Association July 5 – 26, 2017 at Keller…
Lewisville City Council on Monday unanimously approved creation of the city's first piece of permanent public art, and approved its…
Daren takes 3rd Place in the ARTRAGEOUS! 2017 Avant-Garde Art Exhibit!  The winning piece is entitled The Visual Art League…